SBPL wins Asia-Pacific Power Deal of the Year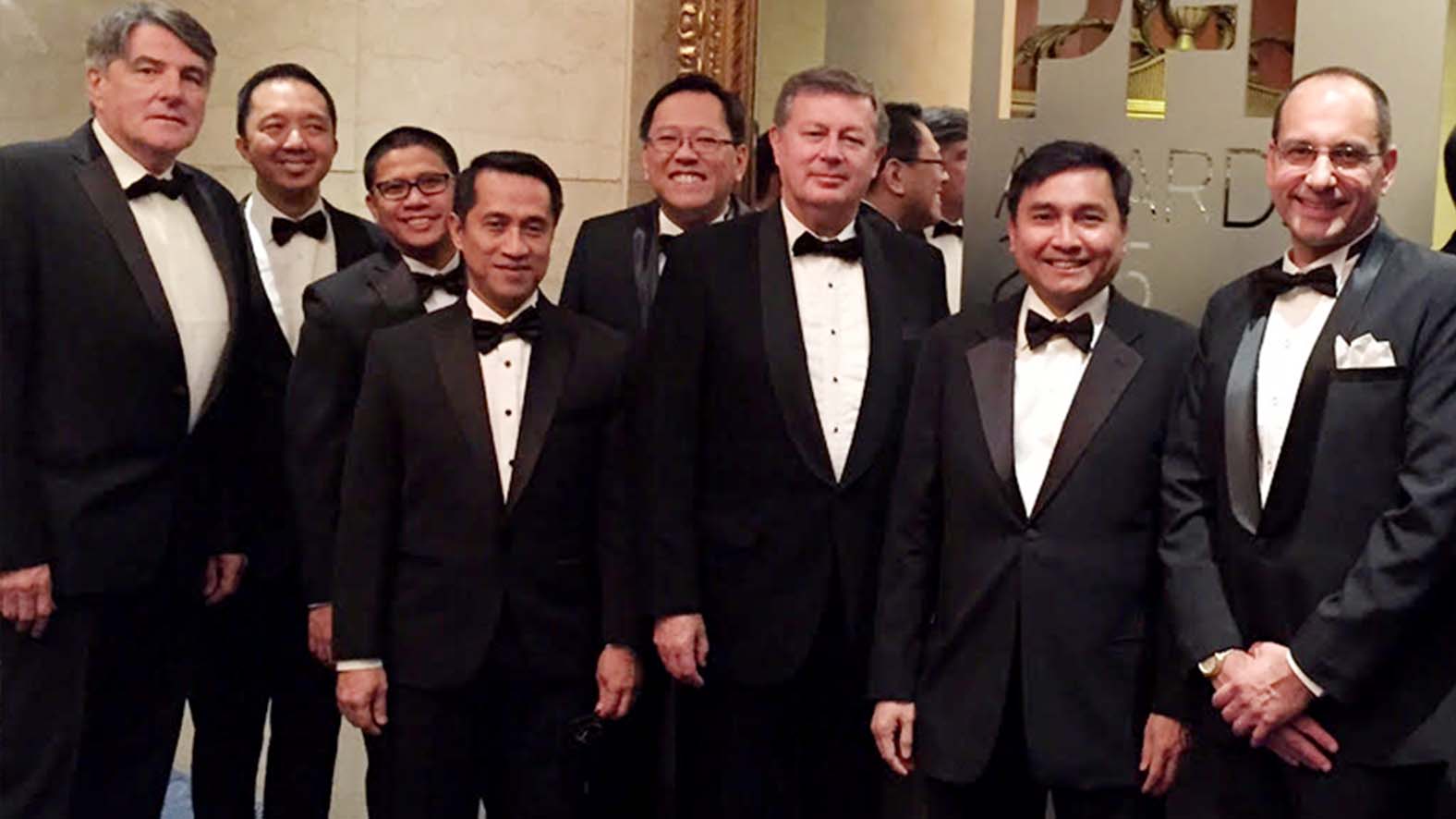 San Buenaventura Power Ltd. (SBPL), has been awarded the "Asia-Pacific Power Deal of the Year" by Thomson Reuters Project Finance International this month.
The company, which is a joint venture between Meralco PowerGen Corporation and New Growth B.V., was among the forty companies that made it to PFI's 2015 Roll of Honour. The prestigious award was handed over during the Awards Dinner held in London last February 3.
SBPL was recognized after it closed a landmark P42.15-billion funding, which is the Philippines' largest all-peso project finance transaction to date.
The project finance was put together by a consortium of Philippine financial institutions. In the past, similar deals would require support from foreign banks or multilateral export credit agencies due to the local bank's limitation on debt size and tenor. This also makes it a landmark transaction for the Philippines' local banking community.
The senior-term loan lenders are BDO Unibank, Inc.; China Banking Corp. (Chinabank); Metropolitan Bank & Trust Co. (Metrobank); Philippine National Bank (PNB); and Rizal Commercial Banking Corp.
BDO Unibank – Trust and Investments Group served as the loan facility agent; while Metrobank – Trust Banking Group acted as collateral trustee.
Meanwhile, BDO Capital & Investment Corp. and First Metro Investment Corp. were appointed as joint bookrunners and joint issue coordinators.
Together with Chinabank, PNB Capital and Investment Corp. and RCBC Capital Corp., they also acted as joint lead arrangers for the transaction.
The project agreements were signed on 8 October 2015, while a ceremonial signing was held on 27 November 2015.
The financial close was achieved on 1 December 2015, after SBPL's first drawdown from the financing facility.
The project finance has a tenor of 15 years, which is the longest maturity that Philippine banks can provide. It has no corporate or government guarantee even with the sizeable amount but SBPL is backed by Manila Electric Co. (Meralco) and Thailand's Electricity Generating Public Co. Ltd. (EGCO).
MGen is a wholly owned subsidiary of Meralco, the Philippines' largest electricity distributor; while New Growth B.V. is a wholly owned subsidiary of the EGCO Group, a regional utility with over 3,800 megawatts (MW) of operational and 1,800 MW power plants in construction throughout Southeast Asia.
FIRST SUPERCRITICAL COAL-FIRED POWER PLANT IN THE PHILIPPINES
The funding is a significant milestone for SBPL, which is building a 500-MW (gross) supercritical coal-fired power plant in the town of Mauban in Quezon province.
The power plant will be the first in the country to use state-of-the art supercritical technology, which is more efficient than all existing coal plants in the Philippines.
Compared to subcritical power plants, supercritical coal-fired power plants operate at higher pressures leading to higher efficiencies and significant reductions in emissions over the expected life of the plant.
The 500-MW power plant is being built by the consortium of South Korea's Daelim Industrial Co. Ltd. and Japan's Mitsubishi Corp. which are both experienced engineering, procurement and construction contractors with very strong track records.
Construction of the power project is already underway and SBPL expects that the plant will start providing efficient and reliable baseload power supply by the first half of 2019.
The electricity generated by SBPL's plant will be sold to Meralco under a 20-year power supply agreement that was approved by the Energy Regulatory Commission in May 2015.
The SBPL plant forms part of MGen's goal to build a power generation portfolio of up to 3,000 MW as Meralco moves to be a major industry player not only in the distribution but also in the Philippines' generation sector.